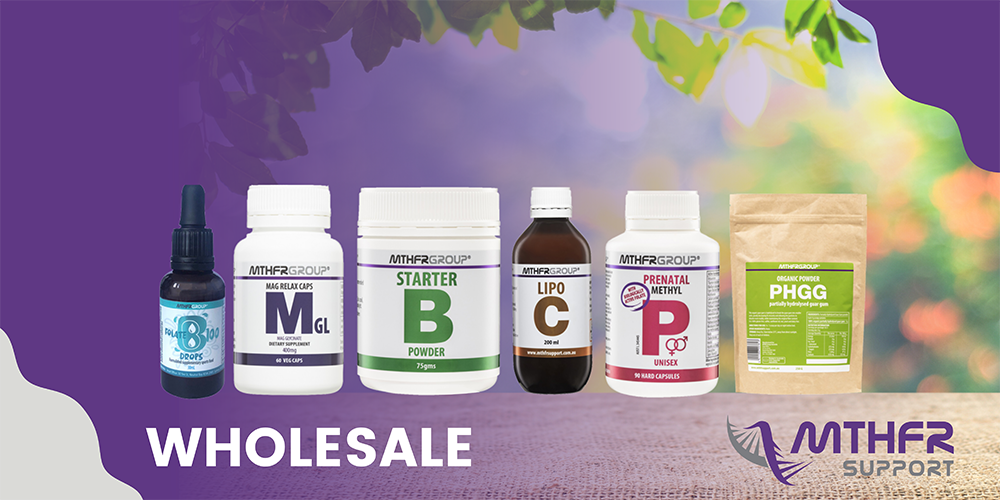 MTHFR Group Stockists
MTHFR Group Supplements, brought to you by MTHFR Support and formulated by Carolyn Ledowsky are available wholesale to health professionals who wish to stock and recommend the range.
MTHFR Group products have been specifically formulated with genetics in mind and have been created with nutrients in biologically active forms that help to support essential pathways and processes in the body.
Carolyn is committed to providing ongoing education in this field and practitioners who are interested in continuing to upskill in genomics are encouraged to become members of the Methylation and Genomics Institute.
MTHFR SUPPORT PREFERRED STOCKISTS
AUSTRALIAN PRACTITIONERS:
NEW ZEALAND PRACTITIONERS:
If you are outside of Australia or New Zealand, or the above stockists do not suit your needs, please fill in the form below and we will be in touch with you.
MTHFR GROUP WHOLESALE APPLICATION
Please also note that MTHFR Support has an affiliate platform for our physical products (supplements) and our digital products (education) that might suit your needs. Please visit our affiliate page to learn more.