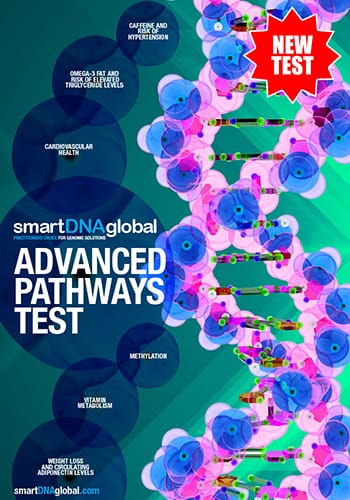 Covers over 300 DNA Changes
Affordable
Scientifically up to date
Comprehensive with Action Steps
ONLY AUD $400.00 + POSTAGE + GST IF APPLICABLE
Watch the replay of our Introduction to the New smartDNA Advanced Pathways Test!
This test covers over 300 DNA changes. The Advanced Pathways Test is the most affordable, scientifically up to date and comprehensive analysis with action steps to assist the practitioner with a personalised optimal wellness program for their client.
OC-100 Saliva Collection Kit for the Genomic Wellness Test
DNA Collection Instructions (OG-500 and OG-510)
DNA OG-575 Format (Assisted Collection Kit) User Instructions
ONLY AUD $440.00 + POSTAGE + GST IF APPLICABLE
Order your Advanced Pathways Test today!
ONLY AUD $400.00 + POSTAGE + GST IF APPLICABLE