To learn more about our practitioner training programs, live events and webinars click button below.
For Patients
Understand how MTHFR and methylation issues may be affecting your life & start your path towards a healthier tomorrow.
Genomic Wellness Test PLUS
ORDER YOUR GENE TEST NOW!
Genomic Wellness Test PLUS
This test covers over 160 DNA changes. The Genomic Wellness Test is the most affordable, scientifically up to date and comprehensive analysis with action steps to assist the practitioner with a personalised optimal wellness program for their client.
Energetic Healing
Do you believe that there is something blocking your ability to heal?
This program is a non-invasive, interactive process of change derived from contemporary neuroscience aimed at unblocking the subconsious level where blocks to healing occur.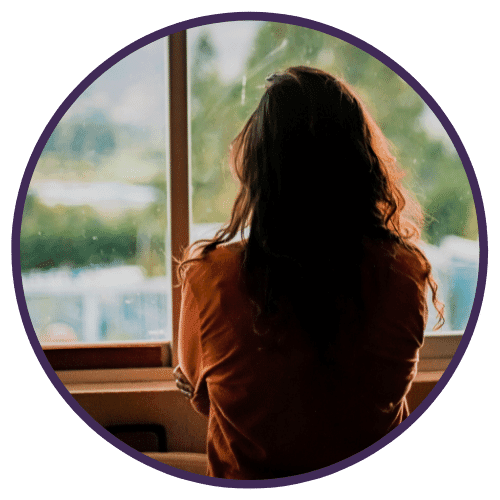 June Patient Covid Update
It's been sometime since we've had a review of the latest research so this is a good opportunity to get up-to-date with the COVID situation worldwide. You have no doubt heard about new variants coming out of Europe for the winter and so it's time we adjust our protocols and prepare for this season's cold and flu season. You will also understand that we have waves of COVID coming every month or so. If you have had COVID since the beginning of this year, are you covered, how long do the antibodies last. If you are showing any lasting effects from either the vaccine all the virus, this will be an important event to attend.
*You must be signed in to the Patient Knowledge Centre Portal to claim your complimentary access. Not a Patient Knowledge Centre member? Join Today to receive this and ALL webinars, Q&A's and hundreds of resources to help empower you to look after your own health.
I look forward to seeing you there.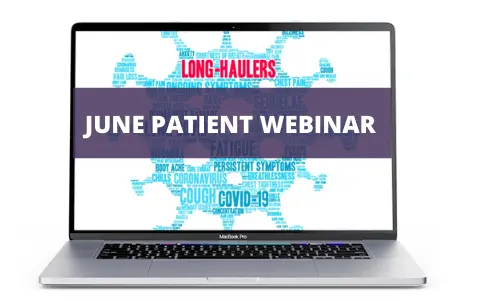 JUNE PRACTITIONER WEBIN
PATIENT KNOWLEDGE CENTER AND INSTITUTE MEMBERS WEBINAR
Folic acid is a synthetic form of vitamin B 9 or folate. Unmetabolised folic acid appears in the serum when the folic acid taken either in food fortification or supplements is not metabolised by the body and therefore elevates as it has nowhere to go. Although research is not conclusive, there are studies implicating unmetabolised folic acid with cancer, autism, reduced DNA methylation, increase in uracil misincorporation. It is important as practitioners that we understand the implications of this and which patients may be more at risk than others.
Join this live webinar for only AUD $79.95!
Exclusive to Institute Members
*You must be signed in to your Institute Portal to claim your free access. Not a member? Sign up now or join our institute learning platform to receive this and ALL webinars, Q&A's and hundreds of resources to help you improve patient outcomes.
I look forward to seeing you there.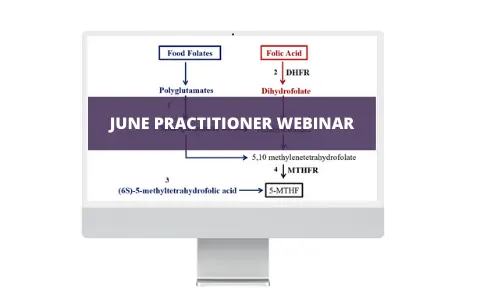 New to the world of MTHFR? It can be overwhelming to know where to start. Here are some FREE webinars to help explain the basics of MTHFR and how to begin treating it. For access to additional materials, join our FREE MTHFR Support Resource Center.
MTHFR Support Australia is a dedicated clinic that specialises in addressing health issues associated with MTHFR genetic polymorphisms and methylation issues. Our practitioners understand genetics and how they impact your health.
Join a community of members interested in learning all there is to know about MTHFR, methylation and genes. We are dedicated to help YOU make healthy changes to improve your quality of life and fertility outcomes.
Welcome to
MTHFR Support Australia
MTHFR Support Australia is a site dedicated to addressing health issues associated with MTHFR genetic polymorphisms and methylation issues.
Methylation has become a hot topic of late because we are beginning to understand the impact that this cycle has on our energy, hormones, mental health, fertility, detoxification and much more. By addressing the deficiencies in your biochemistry the body is better able to function. Many of our patients have life changing experiences in a matter of months.
Our goal is to teach as many people as possible about methylation and why it matters. We want patients and practitioners alike to understand what the signs are that we should be looking for and how to address methylation issues head on. If you have identified that you, or a patient you are working with, has a methylation problem, you are in the right place.
With the launch of the genome project we are now inundated with genetic information and susceptibility studies. We now have the power to understand our genetic susceptibility and 'plug up the potholes' so to speak to improve our health like never before. Join me so I can show you where the susceptibility lies and what you might need to do to get started.
---
Follow us on Social Media