To learn more about our practitioner training programs, live events and webinars click button below.
For Patients
Understand how MTHFR and methylation issues may be affecting your life & start your path towards a healthier tomorrow.
Prescribing Webinar Slider
How to Prescribe Methylation Support Nutrients Video
Do you understand the nuances of prescribing methylation supplements? Do you see MTHFR polymorphisms and automatically give methyl folate? Or do you avoid giving methyl folate because your patients react? If you are doing either of these things then you are not correctly prescribing. Learn the basics of prescribing of key nutrients like Vitamin B12, Folate, B6, Trimethylglycine and more.
*You must be signed in to the Institute Portal to watch this video for free. Not an Institute Member? Sign up here to get complimentary access to this video and all our monthly deep dives and practitioner trainings.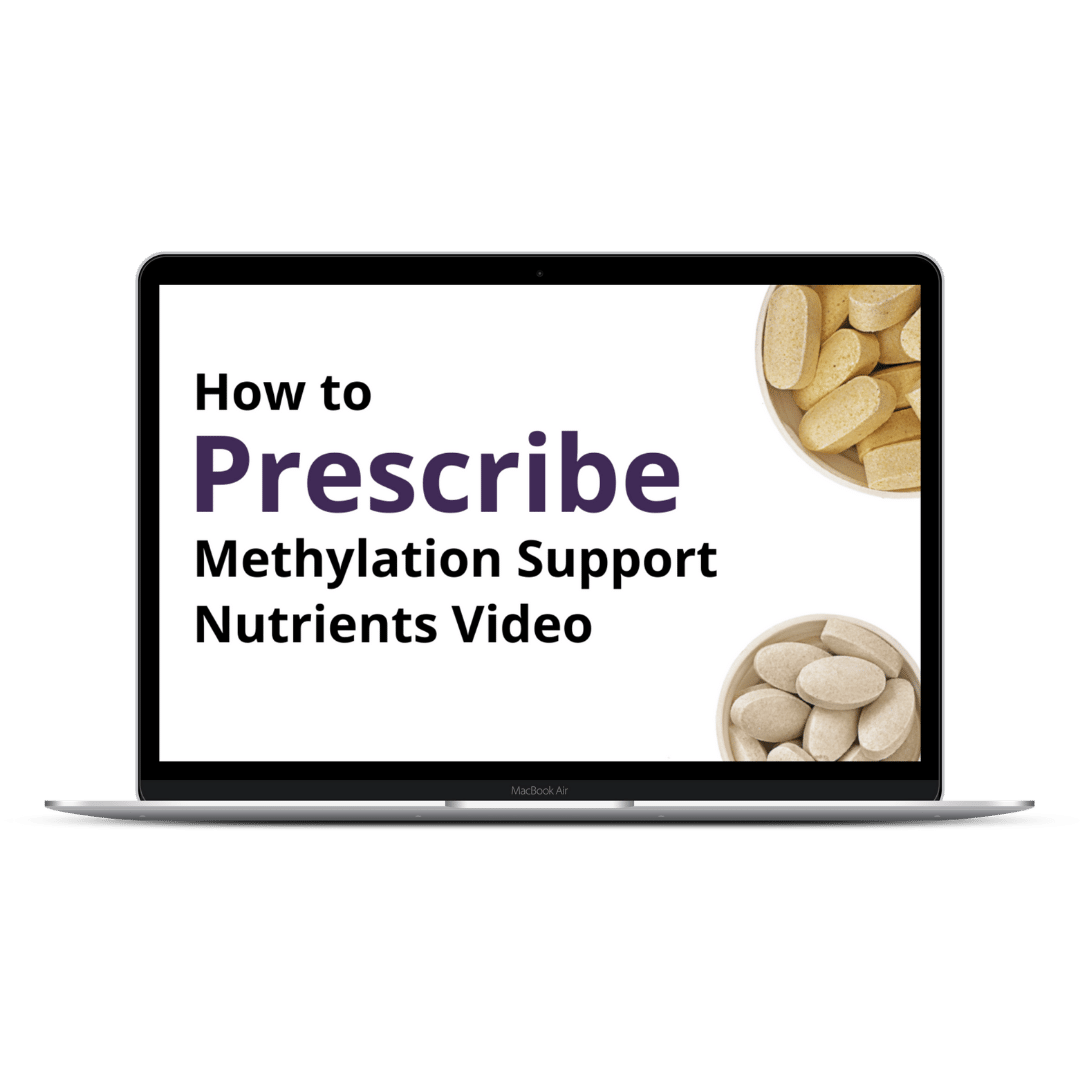 NAC Slider
An Old Drug with New Tricks Video
Is Australia about to lose this powerful treatment product? Commonly recommended as a replacement, does glutathione have the same impact as N-acetylcysteine? In this independently researched presentation, we'll discuss: Should N-acetylcysteine be a stand alone product? What N-acetylcysteine supports outside glutathione. Neurological advantages of N-acetylcysteine and more.
*You must be signed in to the Institute Portal to watch this video for free. Not an Institute Member? Sign-up here to get complimentary access to this video and all our monthly deep dives and practitioner trainings.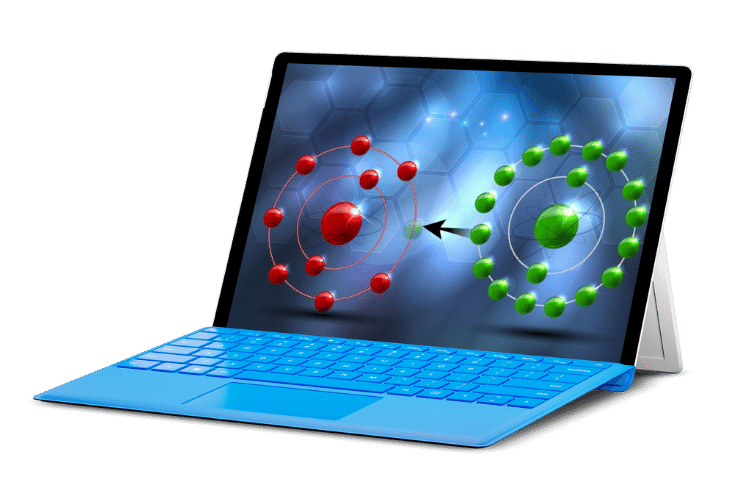 New to the world of MTHFR? It can be overwhelming to know where to start. Here are some FREE webinars to help explain the basics of MTHFR and how to begin treating it. For access to additional materials, join our FREE MTHFR Support Resource Center.
MTHFR Support Australia is a dedicated clinic that specialises in addressing health issues associated with MTHFR genetic polymorphisms and methylation issues. Our practitioners understand genetics and how they impact your health.
Join a community of members interested in learning all there is to know about MTHFR, methylation and genes. We are dedicated to help YOU make healthy changes to improve your quality of life and fertility outcomes.
Welcome to
MTHFR Support Australia
MTHFR Support Australia is a site dedicated to addressing health issues associated with MTHFR genetic polymorphisms and methylation issues.
Methylation has become a hot topic of late because we are beginning to understand the impact that this cycle has on our energy, hormones, mental health, fertility, detoxification and much more. By addressing the deficiencies in your biochemistry the body is better able to function. Many of our patients have life changing experiences in a matter of months.
Our goal is to teach as many people as possible about methylation and why it matters. We want patients and practitioners alike to understand what the signs are that we should be looking for and how to address methylation issues head on. If you have identified that you, or a patient you are working with, has a methylation problem, you are in the right place.
With the launch of the genome project we are now inundated with genetic information and susceptibility studies. We now have the power to understand our genetic susceptibility and 'plug up the potholes' so to speak to improve our health like never before. Join me so I can show you where the susceptibility lies and what you might need to do to get started.
---
Vanessa F
At the age of 38 I presented myself to MTHFR Support Australia (thanks to my sister introducing me to this place) after being diagnosed with "depression" from the age of 13. I was constantly tired, moody, anxious, occasionally having suicidal thoughts, lethargic, experienced brain fog, loss of all enjoyment of life, dealing with diet issues and basically not being happy or comfortable in my own skin or with my own life. I have been on antidepressants since age 20 to treat my "depression" which over the course of this time has ended up not working for me anymore. I hit rock bottom at the end of 2016 and was desperate to give anything a go. I was sick and tired of being tired and unhappy. Surely life wasn't meant to be like this? To me, MTHFR was my last resort.
I get emotional thinking about it, but stumbling upon MTHFR was and IS my lifesaver. I do not know where to begin in thanking  the team. Since seeing a practitioner at MTHFSupport, her diagnosis of my gene mutation, discovery of Pyrroles and tailoring a treatment unique to me, I have been a very different person. For the first time in 20 years I am no longer on antidepressants and had minimal withdrawals weaning off of them. I have honestly not felt this good in decades. I am now the person I wanted to be and live a life not controlled by the blues. I have so much more energy to spend – not only on myself, but on my children and my husband. My whole family have noticed the change. It amazes me that after all this time, what I had was a gene mutation which is so easily treated – NOT depression!!
Thank you again MTHFRSupport for giving me my life back. I am beyond grateful.
– Vanessa F
Gineke H.
For years I kept struggling with chronic fatigue, waking up feeling tired and falling asleep in the car next to my husband, on the way to work. It affected my mood a lot: feeling sad and stressed easily, crying easily and at times feeling depressed. Regular blood tests and sleeping tests didn't provide results. Then someone suggested I should get checked at MTHFRSupport. They found many imbalances that hadn't been picked up in regular blood tests and started treating me. I now feel so much more rested, cheerful and energetic and can deal with challenges without getting stressed out. My family and colleagues have noticed the difference! Now I am the one cheering up others! My practitioner has been very caring, supportive and encouraging. I still see her once in a while to make sure I stay on track.
– Gineke H.
Mara B
I'm so happy to tell you Amelia B made her debut on 21-8-18 weighing 3.4kg and 52cm.
She is perfectly happy and healthy. We are beyond delighted!!!!
The birth went really well (vaginal) with no complications of stitches and I'm pretty much back to normal.
A big thank you to you for your guidance and support. Our goal was a healthy baby and we have definitely achieved it so far.
Looking forward to our next session with my little doll 😍
Mara
Michelle
My journey back into health has been an interesting one!
I can say today that I feel well, probably for the first time in many years. I found out in November of 2013 that I have the Homozygous MTHFR Gene. Life makes so much more sense to me now.
Before Carolyn sent me to test for MTHFR I thought that it was my lot in life to feel constantly tired, moody, depressed, anxious, suicidal, lethargic, apathetic, bloated and uncomfortable in my own skin. I am sure that my previous doctors and practitioner's thought it was all in my head! None of them knew to test for this.
I had basically convinced myself that I just needed to get on with life and to learn to live with the myriad of unexplainable aches pains and symptoms and general unwell feelings that didn't seem to add up to anything diagnosable. I had watched my mother go through this all her life, and so it made sense to me that the same was true for me.
My case is a little different in that I didn't exhibit all of the symptoms initially that would have led to an easy or early diagnosis.  I basically walked into Carolyn's practice one day and said,  something is not right, I don't feel like this is how my body should be.
I was at first, reluctant to have the blood test. Carolyn explained to me that testing for MTHFR would make sense because of how many symptoms I had. I am so glad that I took her advice, well actually she was very insistent and I am glad that she was!
The test only cost $60.00 dollars, I didn't have to fast and it was one needle and one vial of blood. No big deal when you consider the up side to finding out you have MTHFR.
I can honestly say that Carolyn has had my back all the way, doing all that she could to help me into wellness, help me understand what it was that I needed to be doing to recover my health and being practical about it.
THE GOOD NEWS IS, Carolyn specializes in the diagnosis, treatment and management of MTHFR. THE UP SIDE to a diagnosis of MTHFR is, that Carolyn knows what she is doing. If you have this test and you have the gene or genes related to MTHFR mutations, you couldn't be in better hands.
Every person who has this diagnosis will have a different response/symptom expression of it. No two people will have the same expression. Carolyn knows what to look for and is able to help you to help yourself monitor what is going on for you.
It turns out that both my son and husband have this gene. I can look back on our life and see it clearly now. I am grateful that I can implement proper nutrition and supplementation to nurture my son such that he does not have to suffer from a health crisis. My husband's family has heart related deaths, so this is equally important for him.
My mother passed from breast cancer two years ago and I am positive that if she were alive and had this test it would show that she also had the gene, if not both.
I watched her struggle for years with one complaint or another almost to the point of hypochondria, because she was never actually diagnosed with any of the diseases that matched her symptoms, until the breast cancer.
I wonder now that if there had been someone like Carolyn in her life who knew about MTHFR, if she would be alive today.
Because of the knowledge that Carolyn has on MTHFR I feel that it is possible for me to go forward in good health with a better chance of avoiding Breast Cancer and many other health issues that I might be more susceptible to if I did not have this diagnosis and a health approach that Carolyn has helped me implement.
Don't be afraid to have the test, I am encouraging all of my friends to have the test. I think it should be mandatory in Australia for all doctors to test for MTHFR, particularly for people exhibiting many symptoms with no diagnosis.
Don't be afraid to find out that you have MTHFR. You are in safe hands with Carolyn and you can be in good health!
Sincerely,
Michelle.
Sylvia T
My husband and I spent a week on a tropical island in early Jan 2016 to celebrate our 10th anniversary. With your help and being on the supplements program for only six weeks – the improvements I have made in my health in terms of depression, energy and strength I was able to enjoy my holiday – for the first time in decades really feeling enjoyment being in the present moment. It was really wonderful.
However, I overdid it – snorkelling for an hour on the coral reef and doing too much in the tropical humid heat. The day after arriving home I was exhausted and confined to the couch all day. Now after one week home with resting and your supplements I am making a good recovery back to where I was before the holiday.
I know I need to pace myself and not overdo it – but this is so hard to do when I want to just get out and live life to the full.
Sylvia T.
Jasna K
I have been struggling with debilitating fatigue, depression and sleeping problems for a number of years. On top of it I had constant vaginal pain which started 2 years ago which no one could help me with. I have seen 4 prominent and very experienced gynaecologists who did not help me. The next step they suggested was invasive surgery which I refused.
Fortunately my father did a lot of research and was able to help me with my conditions but I was never feeling 100% regardless of what I took.
I have always looked at alternative ways of addressing my health issues but none of the practitioners I saw helped me to actually feel better. I saw Chinese medicine practitioners, naturopaths, neurologist, nephrologist, breathing specialist as well as number of GPs. I even went   overseas in 2011 in search of  help.
Following my brother 23me testing and his consultation with MTHFR specialist in USA I decided to do the test and consult with Carolyn Ledowsky. My first consultation with her lasted over 2 hours. She listened to everything I had to say and asked a number of questions no one asked me before. I felt someone cared and listened and truly believed what I was describing rather than dismissing most of my symptoms.
For two months from August to October 2014 I followed Carolyn's recommended supplements and the improvement was unbelievable. I expected it would take at least 3-4 months to see any difference. However in only 2 months Carolyn helped me more than other doctors in years. I tell my family that she saved my life.  I still have a long way to go but I have all confidence in Carolyn and her team at MTHFR Australia to guide me through my next stage of recovery.
– Jasna K.
Testimonial 1
When I first came to see Carolyn, I was physically and emotionally in free fall.  I was non functioning socially and was barely able to hold down my much needed job.  Despite my best efforts to self educate and follow my Dr's orders, I was over-methylated & undernourished and chronically stressed & depressed with my chemistry so out of whack.  Due to cancer, I'd had quite a bit of my digestion removed so I needed specialized help.  I also took thyroid medication – I have a lot to contend with so couldn't afford to have someone 'experiment' with me.
I was very impressed with Carolyn's style as a person, practitioner and educator.  She takes a personal interest but is not intrusive or judgmental.  She is alternative without being a 'hippy' & walks the delicate balance of open minded but grounded in science.  I've been happy that she works with my Dr's blood tests instead of using more esoteric forms of diagnosis.  I've also liked that Carolyn doesn't over-prescribe supplements.
My health has improved beyond measure.  I'm able to eat a wider variety of foods and absorb more from them.  I'm stronger & have more stamina and the debilitating depression and anxiety have gone.  Carolyn has educated me to see that I was misreading my symptoms and was over medicating on my thyroid pills.  I'm now more in tune with my body in general.  She has explained my personal SNP's and this knowledge has equipped me to know where my body needs support instead of just randomly throwing every latest fashionable 'cure' at it.
Without exaggeration I can say, I'm indebted to Carolyn for giving me such solid guidance and giving me life back.
– MelD
Lesley M
Mthfrsupport Australia have given me my life back. From the first consultation in Aug 2017, my quality of life improved. Carolyn with her amazing and comprehensive knowledge of the body and health, brought about improvements in my health that I had been trying to achieve for the previous 5&1/2 years, of chronic pain, fatigue and other assorted conditions. Working alongside Sonia, I have felt listened to and supported every step of my healing journey. I progressed within the first few weeks from being restricted in many ways, and in my ability to travel, to camping in Central Australia!:) I've been to other parts of Australia over the past 3 months and recently attended a very intense 2.5 week course every day, comprising long hours with few days off. This seemed impossible just 12 months ago. ( My family and friends are very happy and quite shocked, in the very best way😄, by my improvement in body, mind and spirit). Prior to starting work with Mthfr I had seen the best holistic/ integrated doctors in my state. I had tried and done all that was suggested to me. I was not giving up on myself.
My advice to you is: if you've been doing the work and are really, truly ready to be well, contact mthfrsupport. Your life will change. For me, they are the light, at the end of a long tunnel. Much love and gratitude to you all at Mthfr, and especially to you Carolyn and Sonia, for your remarkable knowledge and kindness. 💜💜💜Lesley
Testimonial 8
1. I decided to make an appointment with MTHFR support Australia (Kate Troup) as a result of discovering I was homozygous for C677T after two very distressing and painful miscarriages. My GP did not have much experience managing patients with this genotype and although my reproductive immunologist has treated many women like me, I wasn't confident that the intricacies of the issue were being dealt with after watching your very informative webinar. I sought local naturopaths but none of them had even heard of MTHFR, and after starting myself on prenatal vitamins including methylfolate and experiencing some side effects, decided it was better to trust to expert help to give future pregnancies and children the best possible chance at a healthy existence. I didn't want to go through another miscarriage!
2. Although my motivations for seeking help were primarily related to miscarriage prevention, prior to conceiving and throughout this pregnancy there have been so many other benefits I've experienced as a result of the help I have received. Not only have I sustained a pregnancy to term (along with help from a reproductive immunologist), but prior to this I experienced a massive improvement in the severe period pains I was suffering, I have had significant improvements in IBS symptoms, my emotional health, sleep and general wellbeing. I also feel more confident armed with this knowledge about my body as an individual, and have gained understanding as to how I can best raise children, giving them the best chance of health too and hopefully preventing in them some of the chronic conditions I have suffered.
3. I would recommend that anyone diagnosed with MTHFR mutations, with a history of chronic illnesses of any type, depression/anxiety or behavioural problems (ADHD/autism), recurrent pregnancy loss or difficulty conceiving seek help through MTHFR support Australia. Being a scientist, I was initially a little hesitant to be stepping out into the realm of complementary medicine, but the basis of the treatment I have received couldn't be any more scientific and the knowledge and experience you are drawing on really does translate into clinical benefits.
4. Consultation with this clinic is personalised like no other – there is no one size fits all approach as every decision is based on genetic susceptibilities in different biochemical pathways and how that is expressing/manifesting clinically in the individual. I would thoroughly recommend seeking professional help with MTHFR support Australia, as an investment in your own health, and the health of your unborn/future children and family as a whole.
Kharis
Truly AMAZING just about sums it up really!  After finally discovering that MTHFR was the main culprit for all of my ailments (I am Compound Heterozygous).  Thankfully I found Carolyn and her team of lovely girls.  Carolyn has been on the money every step of the way with my treatment plan.  I have my memory back, I have my sleep restored, I have lost weight and I have knees, for the first time ever!
After 6 miscarriages, a lifetime of short term memory loss, brain fog, unreasonable weight gain, IBS, migraines, PMS just to name a few, I had just about given up and almost resigned myself to being fat, miserable and grumpy forever – although I wouldn't remember initially!!  I felt like Dory.
Am heading for 3 months down the track and I feel better than I have my entire life.  I won't lie, it has been hard work.  Chocolate and Coffee went out the window for a while.  I thought my life was over!  But, after a few mini meltdowns in Woolies and the discovery of RAW chocolate and Goat Milk, I am pleased to say the coffee and chocolate have returned!
I have always been proud of myself for being pretty dynamic and dedicated, I can't wait to see just how dynamic I will be now that I am repairing my health.
My last miscarriage (my beautiful Ava Grace) was my epiphany.  Ava showed me what was wrong and has been with me whilst I turn it around – for her.
Thank you Ava and thank you Carolyn xx
Harriet 
I am nearly fifty years old and have spent most of my adult life looking in one place and then another to try and improve my mental, emotional and physical health. I have tried many, many different complimentary therapies along the way, alongside consulting regular doctors, both in Australia and England. I can' t begin to think how much time and money has been spent……Eventually I was referred on to Carolyn Ledowski via an excellent naturopath in Melbourne.
I carried out the 23andMe genetic testing and Carolyn was on it immediately, assessing my results with her laser quick expertise and reassuring me that she could help me feel so much better. I immediately felt very optimistic that I may have finally arrived in the right place to solve the mysterious and debilitating collection of issues that had been hampering me for as long as I could remember.
These included bouts of depression, roller coasting emotions and inability to deal with stress. The programme Carolyn set for me was realistically achievable (with a busy family household of children) and I very quickly started benefiting from the supplements that she prescribed.
As time went on Carolyn used her astonishing professional knowledge to tweak my personalised plan, to the point that I was able to operate within my life and experience at an optimum level which had hitherto been unavailable to me. I cannot recommend Carolyn's practice highly enough: I feel enormously privileged to have come across it and to have benefitted from it to the extent that I have; to the extent where it truly has turned my life around. So very many thanks Carolyn!
-Harriet 
Brenda Rowlandson, Psychotherapist, Sydney, 2015
After seeing countless doctors and natural health practitioners over a period of 40 years for chronic digestive issues and migraine headaches, I discovered, through word of mouth, something called the Methylation Pathway and two specific MTHFR gene variants. On the basis of many hours of my own research I decided that my DNA was the most obvious place to start in order to cure myself of this family migraine "curse". I saw a couple of practitioners who purportedly "knew about" MTHFR, but who didn't have the depth of knowledge and expertise required to address my issues. In fact, I knew more than they did! When finally my path led me to Carolyn Ledowsky, I felt as though I was suddenly breathing fresh air.!
As well as being a very talented naturopath, she is also an excellent listener. She believes deeply in the value of taking a full family history, along with comprehensive lab tests, and careful questioning. She is warm, approachable, thorough, and extremely knowledgeable, and can be firm when she needs to be! I have ceased researching now and instead, put myself in her hands for 18 months and I have never stopped having confidence in her approach.
The MTHFR program has changed my life from one of limitation, deprivation and despair, to a gradually increasing sense of new energy, clearer thinking, less fatigue and brain fog, and – miracle of miracles – no more migraines after 57 years of suffering! The answers lay in my DNA report, and careful management of diet and supplementation have supported my body and mind back to health. Without Carolyn's care, I would still be languishing in bed for three to four days at a time, in pain, miserable and afraid to live my life. I am singing again, and have more energy for the things I like to do. I was able to drive over 1500 kilometres last Christmas to visit my family, something I would not have even contemplated doing two years ago.
I recommend MTHFR Support Australia, Carolyn and her co-practitioners and assistants without reservation, and would be happy to speak in person to anyone who is thinking of making the journey back to health and well-being at her very professional and well-organised clinic in Neutral Bay.
Brenda Rowlandson, Psychotherapist, Sydney, 2015
Deborah S
Prior to seeking help at MTHFR Support Australia. I was overweight, lethargic and moody. MTHFR Support has put me back on the path to great health. I am now slim healthy and happy!
Thank you to all the MTHFR Support Australia Team!
 – Deborah S
Tom H
I first started seeing Carolyn and the team at MTHFR Australia in July last year. I was 10 months into a complex and high dose 12 month antibiotic regime to try to slow down and with any luck, kill the advanced systemic Lyme Disease I was battling. I had been ill with late stage Lyme for over 5 years and was merely a shell of my former self. The disease had taken everything from me and after sustaining such a constant attack from the bacteria for so long, I simply didn't have much fight left . At the time, my doctors and I had exhausted many of the available treatment options for Lyme Disease here in Australia as the bacteria had taken over. I decided to travel to Germany for Whole Body Hypertheria treatment as a last roll of the dice. I was informed by the clinic there that killing the bacteria was only half the battle….detoxing was just as important once the bacteria had died. I was also warned that if my bacterial load was excessively high (which it was), than detoxing effectively may become a serious issue post treatment.
On doing research, i came across information on detoxing, genes and specifically MTHFR. My doctor encouraged me to seek treatment regarding my genes and detoxing before I made the trip as he was unsure if my struggling body would handle the severity of the treatment the clinic in Germany had to offer. I had also had problems detoxing in the past and never knew why. That's when I got in contact with Carolyn who began preparing my body for the task ahead. Together we found the gene mutations I had and I soon learned why I wasn't ever able to detox.
To cut a long story short, I survived the treatment in Germany, but the Lyme bacteria didn't. The level of detoxing I went through in the German clinic over a two week period was immense, but my body got through it. I now know that without the help of Carolyn, not only would I have not detoxed/purged out the dead Lyme bacteria, but i'm not sure I would have made the trip over to Germany in the first place. My body was in an extremely fragile state when I found Carolyn, to the point where getting to the letterbox to check the mail was a task (any late stage Lymies who may read this can relate). With her help, I was able to board the plane and get the treatment I needed.
It's been almost 11 months since I made the trip to Germany. I'm not back to full health yet, but i'm getting closer to that point all the time. It was never going to be a quick fix as the bacteria inflicted so much damage on my body, both physically and mentally. I am off all of my Lyme medication, antibiotics and even the supplements recommended by the clinic in Germany. Carolyn and I are now focusing on repairing my body now that the threat of Lyme is gone.
At first the whole "gene thing" was just all too confusing, but the results speak for themselves. There is a way to go yet, but I know i'm in safe hands with Carolyn, Lisa and the team at MTHFR.
I can't recommend them enough.
Thank you MTHFR Australia.
– Tom H.
Lauren
I would like to say a huge thank you to Carolyn and her team for helping me fine tune treatment for my Son, Lachlan (age 8).
We have been on this journey with Lachlan since he was about 3 years old. He was a difficult, unsettled baby/toddler with volcanic defiant behaviour. Many years ago we discovered he had biochemical imbalances (through a different practitioner). He was treated with supplements which helped a little. Over the years we have been up and down. We have doubted his treatment, stopped his treatment, started it again and continued this way for a few years. We cleaned up our diet enormously which also helped. However, I always felt there was still something going on, something missing, he was still very defiant, had no motivation, was adamant he didn't want to play soccer (he didn't want to do anything!) and he was still very angry, possibly even depressed.
After seeing Carolyn for my own MTHFR issues, I made an appointment for Lachlan to see her. Going from his history and current symptoms, Carolyn put together a protocol for him which included altering his supplements a little. Initially we experienced a decline with him however that turned out to be just another piece of the puzzle and was quickly dealt with. With a few small changes to his supplements within 36 hours I had my son back for the first time in as long as I can remember. He became happy, motivated and even enthusiastic about playing soccer. His defiance has just about all gone away and there is no sign of depression. Our home has become a more peaceful and harmonious place to be as the whole dynamic has shifted. We are thrilled to see him settled and happy.
Thank you Carolyn for taking the time to listen and for helping us find Lachlan again. Without your extensive knowledge we probably would never have achieved this.
– Lauren
Kaye S
Being a person who has suffered with mulitple gut problems and issues around Pyrrole Disorder for at least 10 years+ now, I have tried a lot of treatments to no avail.
This was of course until I came across the MTHFR clinic. Straight away I knew they were for me and sure enough within less than 6 months I am a different person.
I truely believe it is because they use a wholistic approach – combining diet, your personal biochemistry & gene background.
I couldn't recommend them more highly! Honestly save yourself a lot of time and money and see them first!
Kaye S
Christine M
Thank you, ladies, for all the work and time you invest to help those of us with the MTHFR variation. I was recently diagnosed, have multiple other chronic illnesses, am 44 years old, and have never been able to have children. Thankfully, I have a few supportive functional practitioners, but I'm still overwhelmed with my conditions which are greatly affecting my quality of life. Your Facebook page, website resources, and webinars are giving me the encouragement to hang in there, and I just want you to know that you're appreciated.
Tina M
I and my son have benefitted greatly from working with Carolyn Ledowsky over the past couple of years. My son had had numerous doses of antibiotics for ear infections, but since seeing Carolyn he has not needed any. He therefore doesn't miss as much school or activities, and so is a happier boy.
I have had a huge boost to my immune system, since taking the supplements that Carolyn prescribed. My amount of illnesses has greatly reduced, and overall I feel more robust. My system is now able to cope with a few stressors and not immediately get sick.
Thank you Carolyn, for the help you have given us to improve our health, and quality of life.
– Tina M
Follow us on Social Media