If you're planning to get pregnant, it gets overwhelming when you see there is so much to learn and so many things to do – in short, you can't decide where to start or who to turn to. It's sad that most people think it's only the woman who needs preconception care. Remember that the DNA that your baby will receive will be donated by both you and your partner. In fact, since many pregnancies happen unplanned, this information will help you even if you're not planning a pregnancy just now. Taking care of your fertility health will prove to be a precious gift that you will give your baby and their baby. Yes, what you do today will affect your grandchild and maybe even hers. We now find that the epigenetic effects of preconception can transcend generations.
Preconception health care involves both physical and mental health. It's a complete package to meet the physical and mental health needs of a couple before they begin their journey on supporting a new life. Recent science also suggests that healthy couples give birth to babies with a great immune system, emotional intelligence, and a positive approach towards life. In this blog, we'll talk about preconception health and everything else that you need to be prepared for before getting pregnant. Let's dive in!1
Know what your body needs are  
To get detailed information on you and your partner's specific health needs, you need to meet your doctor to get a full-preconception check-up done for you both. It is important that you have a detailed discussion focusing on the following subjects:
Family history: Your family health history, such as diabetes, high blood pressure, asthma, stroke, mental disorders, genetic defects like MTHFR polymorphisms, and so on. A systematic review and meta-analysis of studies suggest that having an underlying medical condition, such as diabetes, high blood pressure, anaemia, seizures, sexually transmitted diseases, mental illness and so on can result in adverse pregnancy outcomes (preterm delivery, induced labour, placental disruption, stillbirth, etc).
STDs: Testing for sexually transmitted diseases (STDs), such as gonorrhoea, HIV, hepatitis B, and so on, which have a direct effect on the health of your baby as these can be passed on to the baby via placenta or during birth.
History of previous conception attempts and pregnancy outcomes: If there was an adverse outcome previously, such as non-conception, miscarriage, stillbirth or birth defects, you need to ensure optimal nutrient levels especially folate to help prevent future problems. Testing both the partners for genetic conditions, such as MTHFR polymorphisms, can prevent them from happening again if the underlying medical condition is managed.
Some of the tests that might be advised are blood test, urine test, semen analysis, ultrasonography, chest X-ray, MTHFR test (especially in cases of unexplained infertility), dental check-up and so on.2,3,4.11
Eat a Balanced Diet
Eating a healthy diet is not only great for maintaining a healthy body weight but also for good general and sexual health. Among the best nutrients required for preparing you and your partner's body for pregnancy are protein, iron, folate, Vitamin C, D, B12, calcium and so on. Increase the quantity of fruit, vegetable, and lean grass-fed meat intake and reduce saturated fats, processed, salty and sugary foods, from your diet and eat home-based organic food.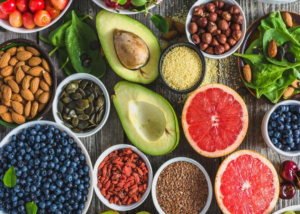 These nutrients, especially folate, are important for healthy sperm and egg production, boosting fertility, increasing body strength, sustaining a pregnancy, and preventing adverse pregnancy outcomes and birth defects. Some genetic conditions, especially MTHFR polymorphism disrupt folate metabolism in the body, which in turn may cause a delay in pregnancy, infertility and birth defects like spina bifida (abnormal sticking out of the spinal cord when it fails to close completely). A preconception MTHFR gene test is a must for any couple preparing for pregnancy and the correct preparation is therefore key to ensure folate levels are optimal to prevent miscarriage and adverse events in pregnancy.5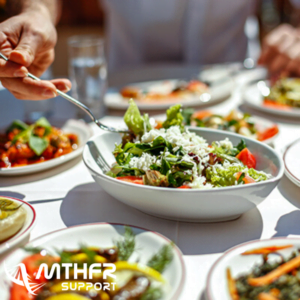 Maintain a healthy weight
A systematic review of studies on maternal body mass index (BMI) and pregnancy outcomes found that women with high BMI are at a higher risk of having adverse pregnancy outcomes and developing the diseases mentioned above. A healthy weight is important for boosting fertility, producing healthy sperm and eggs, and having a healthy and safe pregnancy. To keep a healthy weight, make sure you are physically active for 30 minutes a day for at least 5 days a week. It doesn't necessarily involve going to the gym. You can, in fact, enjoy some quality time with your partner at a dance or yoga class too!6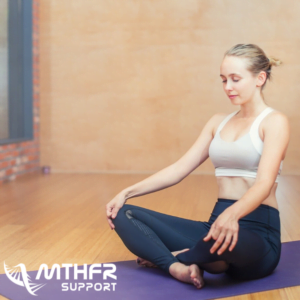 Caffeine, Smoking, Alcohol, Drug use and toxin exposure
As the modern lifestyle is changing, smoking, alcohol, drug abuse and caffeine intake have become an integral part of people's lives. Recent studies show that not only direct smoking but exposure to tobacco smoke or second-hand smoke is equally harmful to a person who does not smoke. Also, a systematic review of studies on caffeine, smoking, alcohol, drugs, and other environmental toxin/radiation exposure shows that these products contain teratogens or cancer-producing toxins, which not only cause infertility, cancer risk, and other disabilities in men and women but also cause birth defects, developmental defects and low birth weight in babies. So preparation for pregnancy should include ditching the cigarettes, alcohol and drugs. .6,7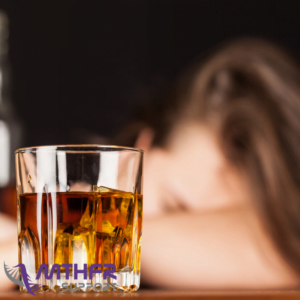 Some toxins are present in our day-to-day products, such as cosmetics, toiletries, fragrances, room fresheners, washing and cleaning detergents, kitchen and garden products, and so on. Prolonged exposure to these toxins can be detrimental to you and your baby's health. Make sure you avoid the use of such products which have synthetic fragrances, bisphenol A, pesticides, harsh home and personal care products, etc and replace them with organic and mild products.10  This is particularly important for those with MTHFR polymorphisms as detoxification may be an issue and therefore you are more exposed to environmental toxins.
Multivitamins and folate
Multivitamins are recommended for every couple who is planning a pregnancy. Vitamin A, B12, C, D and folate are important to maintain health and development of body cells, including those that are involved in egg and sperm production. Thus, they directly affect the health of your future baby.

These vitamins, especially folate are also important to prevent low birth weight and birth defects like neural tube defects (spina bifida) in the baby. If women of reproductive age take 400 mcg of folate every day, it can reduce the risk of these defects by 70%. However, for women who are at higher risk of having babies with neural tube defects, such as those with an MTHFR polymorphism, folate supplementation of up to 5000mcg may be required. To find out more about your ideal form and level of folate see our preconception course.  8
Sleep, stress release and relaxation
A good 7-8 hours of sleep, breathing exercises, relaxing walks, listening to relaxation music, yoga, and meditation are very helpful practices to keep your mind healthy. After all, having a healthy baby is not only about having physical fitness but also about having a relaxed, balanced and positive mind.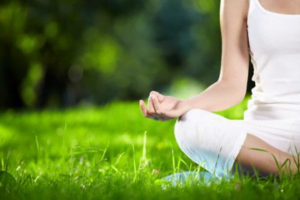 If you are dealing with anxiety and depression, make sure you speak to your doctor about your pregnancy planning. Getting your stress, anxiety, depression and any other mental illnesses addressed will help you when the baby arrives. Remember the less stressed you are in the preconception time, the less it will affect your baby.10 
Takeaways
Pregnancy is a holistic process. It's about preparation. It's about ensuring that you are fit, healthy and have the nutrients required to support your baby and its growth.
We believe our MTHFR preconception course is the best on the market and is the only one dedicated to people with the MTHFR gene mutation. It's a step by step guide on how to prepare. Find out more here.
References