Your Health is Our Priority.
Pioneers in
Health. Science. Genetics.
At MTHFR Support, we create better health through science and genetics, empowering patients with knowledge and support of underlying issues, allowing them to gain back control of their health and live their best lives.
We Empower Your Health Journey:
Address Your Health Issues
Get Practical Advice
Set a path to greater health
Total Health Transformation
MTHFR Support Australia is your dedicated genetic DNA health solution, by tailoring health solutions that suit your DNA. Our experienced practitioners will expertly guide you towards better health.
GET SUPPORT FROM OUR EXPERTS
UNDERSTAND THE SCIENCE BEHIND MTHFR
How do you
know if you have
a methylation problem?
Methylation is one of the most important biochemical processes in the human body. It impacts all areas of our body's normal functioning, from heart health to fertility, detoxification, immune health, and brain function. If you are experiencing long term or chronic health issues, your methylation (or lack of) may be contributing to your symptoms.
Better Health Starts Together
Our world-first MTHFR patient clinic specialises in addressing health issues related to methylation and other genetic polymorphisms. This ranges from mental health and childhood behavioural disorders, to fertility, multiple chemical sensitivity, and more.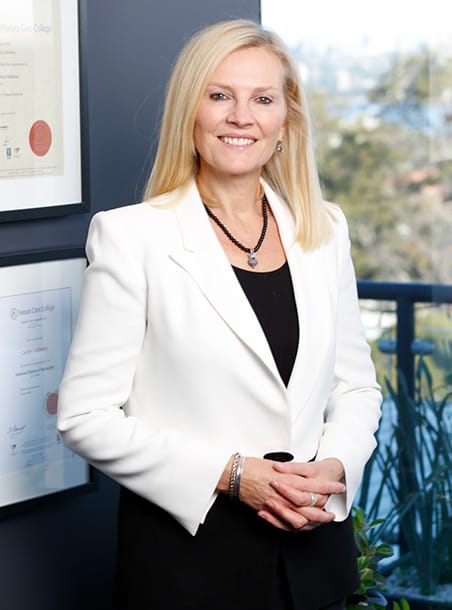 MEET OUR PIONEERING FOUNDER
Modern-day advancements in health sciences and genetics may be a novel and untapped resource for some, but to MTHFR Support, an understanding of Methylation and Genetics form the foundations for change in health, wellbeing and patient care in our clinic.
Through scientific research, MTHFR Support founder Carolyn Ledowsky, a Healthcare Practitioner, found that genetics, particularly the MTHFR gene, have a significant impact on our bodies overall health and biological processes, playing a pivotal role in many chronic illnesses.
Discovering a powerful connection between genes and biochemistry, Carolyn founded the world's first dedicated MTHFR Clinic. Here, patients can finally be heard, supported, and empowered to regain their health by taking a scientific and genetics-based approach to their health.
READ OUR PATIENT'S TRANSFORMATION STORY
Patient Success Stories
"I'm so happy to tell you Amelia Florence made her debut on 21-8-18 weighing 3.4 kg and 52 cm. She is perfectly happy and healthy. We are beyond delighted!!!! The birth went really well (vaginal) with no complications of stitches and I'm pretty much back to normal. A big thank you to you for your guidance and support. Our goal was a healthy baby and we have definitely achieved it so far. Looking forward to our next session with my little doll."
"At 42, I was very concerned about being able to get pregnant, especially with autoimmune and MTHFR issues in the mix. Allopathic fertility specialists gave me little hope, so I searched online for a natural approach and found Carolyn's clinic. After reviewing my case, Carolyn assured me that I still had a good chance of conceiving. I followed her preconception plan for 4 months and fell pregnant on the first try with a baby boy. Carolyn's expertise and support gave me the tools and confidence I needed for a successful pregnancy. I'd recommend her services to anyone struggling to conceive, or just wanting to prepare for a very healthy baby."
After suffering a miscarriage and moving to IVF my fertility doctor tested for MTHFR and then pointed me in the direction of MTHFR support Australia. It was invaluable having an expert go through my questions in relation to my blood results, and my situation. The best part for me was the monthly zoom catch-ups held by Carolyn, being able to talk directly to her and also listening to others was really tremendous.
You will be so pleased to know I delivered a beautiful healthy boy last week named Harvey. I cannot thank you enough for your amazing support - not one issue with the pregnancy - his placenta was perfect and I went to full term no blood pressure issues!! Absolutely due to the medication from MTHFR!! I would love to book an appointment to look at my medication I should be taking now and anything you recommend for Harvey.
"After 5 years of constant fatigue and generally feeling like absolute crap. (Even though I looked ok from the outside). Kate has figured out with the information I provided & tests what my body actually needs. I have not been able to work full time over these five years due to my ongoing health issues. Fatigue, Brain Fog, & the list goes on. I have worked with many other health professionals but had limited results. Thanks to Kate I now feel human and have energy. Seriously I can actually do physical work on our land and still be able to cook tea. I will be forever grateful to Kate for getting me to where I am today. Kate is very professional and worth her weight in gold."
"Like many people who are diagnosed with an autoimmune disease we all want to know why? After trying to find answers about autoimmune diseases, I asked my GP to run some blood tests, one of them being Vitamin B6. I was blown away with the high result so started researching "what does it mean to have high B6?" This led me to something called MTHFR. I had never heard of this (nor had my GP) and didn't really know what to do about it, so I was lucky to find MTHFR Support Australia. If I hadn't reached out to MTHFR Support Australia I would still be searching for answers, but I can confirm I am feeling better than ever and my condition is under control. "
EXPERT GUIDANCE AT YOUR FINGERTIPS
Are you ready to learn more?
Explore our range of fertility courses, patient education, practitioner educational courses, memberships & programs.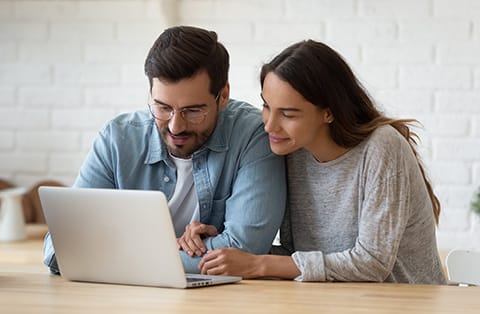 Shop Our Health & Wellness Range
Gain access to our extensive range of premium vitamins, minerals & supplements to support your health journey.
New to the world of MTHFR and genetics? Watch our webinars on the basics of MTHFR, how it may affect you, and how to begin treating it.
Stay Connected To Your Health
Sign up for our monthly newsletter for the latest MTHFR research, health tips, recipes, special offers and news about upcoming events – including Carolyn's live Q&A sessions.