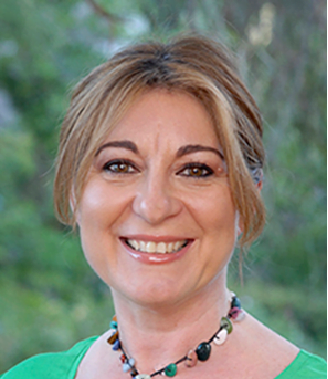 Rosaria Nithart – Naturopath
With a passion for children's health, Rosaria has trained in the Biomedical approach to AutismSpectrum Disorders (MINDD Sydney) and is a MAPS practitioner (US Medical Academy of Paediatric Special Needs); with further specialist training in Methylation and Clinical Nutrigenomics, Maternal and Paediatric Implications due to MTHFR and Methylation Dysfunction (Ben Lynch, US, and Carolyn Ledowsky).
Rosaria is passionate about understanding the complex mechanisms ASD and related conditions often present with. She dedicates her skills and knowledge to improving outcomes for families of children suffering with autism, ADD, ADHD and other behavioural conditions.
In her view, sensitive children are like treasures waiting for the right support to be able to shine: adequate nutrition and supplementation, detoxification, methylation, gut, immune and mitochondrial support are just a few of the many steps involved in the journey.
The deep insights gathered from putting the pieces of the ASD puzzle together also provides  a distinct advantage when dealing with other complex chronic health issues including allergies, anxiety, depression, chronic fatigue, digestive disorders, food Intolerances, pyroluria and skin conditions.
Rosaria will be providing vaccination support appointments for those families who believe there maybe a high risk for side effects to vaccinations on the current schedule. She will provide information on how to assess liver function, genetic risk and family history risk and give you strategies to support pathways and optimal timing for vaccinations where applicable.
Rosaria holds a Bachelor of Health Science (Comp Med) from Charles Sturt University as well as an Advanced Diploma of Naturopathy (ACNT). She is also a lecturer and a Clinic Supervisor at the Australasian College of Natural Therapies and Endeavour College in Sydney and is a member of the National Herbalist Association of Australia (NHAA) since 2007.